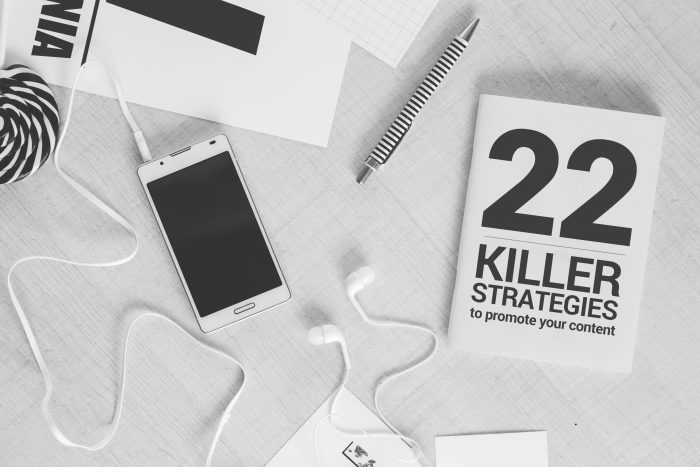 22 Killer Strategies to Promote Your Content
Big budget? Small budget? You'll find ideas here that'll make your content marketing 100x more profitable!
Creating great content is only the first step to winning over your audience. It's not enough on its own – unless you already have distribution via social platforms or an email list.
If you don't have distribution, then your content must get seen by the right people at the right time.
What's the best way to get your content into the spotlight without spending a fortune? In this article, you'll learn 22 awesome strategies that will ensure your content gets seen. By a lot of people.
And not just any people, but your target audience.
A Dose of Reality
But first, let's get two things straight:
Shares aren't enough. While shares tell you that your content gets seen, they're not really a measure of your success. Shares don't really amount to social engagement. On social media, people can share links without even viewing the content. Shared links are rarely clicked. Even when your content generates lots of shares, you may end up with relatively few clicks and conversions. Don't focus on sharing as your ultimate content marketing success marker. Try these strategies instead.

You MUST promote your content. You MUST distribute your content. You can't just post it to your blog and on your social and hope for the best.
Leverage
Business is all about leverage – getting the biggest results for the least effort.
And yes, in a perfect world you would deploy ALL of these amplification strategies. But the world isn't perfect. And it's not realistic to do all of this.
This is especially true if you have a big business. There are strategies towards the end of this article that don't deliver the biggest leverage for your efforts. Those strategies are designed for business with little money or no distribution through email or social.
Because, if you have a big business, content marketing can deliver big results – quick. You don't want to mess about with activities that don't deliver scale.  
In any case, whether you have a big or small business, below are the activities that will give you the biggest leverage for your business situation. I've broken them up into 4 groups:
Group #1: Do this if you have lots of website traffic
You have distribution so you will get quick results from content marketing
Group #2: Do this if you have lots of email subscribers
You have distribution so you will get quick results from content marketing.
Group #3: Do this if you have a big social following
You have distribution so you will get quick results from content marketing.
Group #4: Do this if you don't have some or any of the above and little money
Content marketing is going to take longer to get results if you have no money and no distribution. In fact, go here to get a better understanding of how long it will take.
Welcome email treasure
Welcome emails might be the most important email you'll ever send. Almost everyone expects a welcome email when they subscribe or buy from you.
So it's an excellent opportunity. But instead of only saying "thank you", here's what you can do:
Here are examples: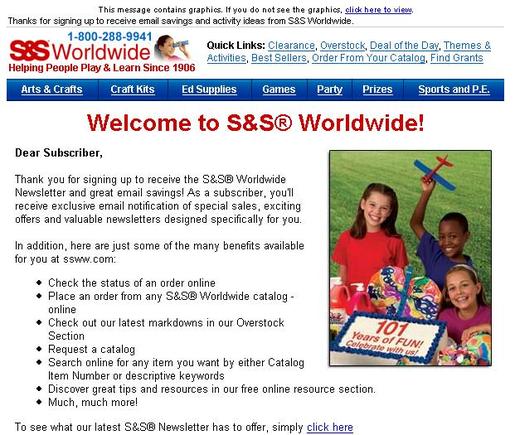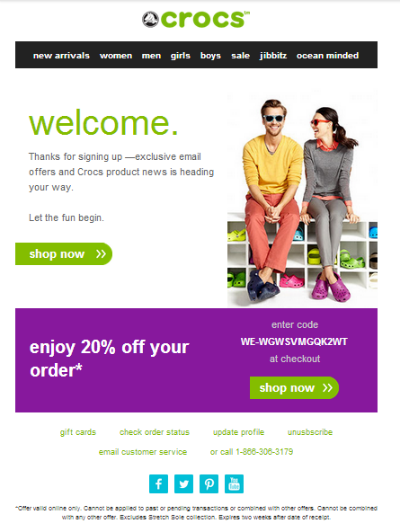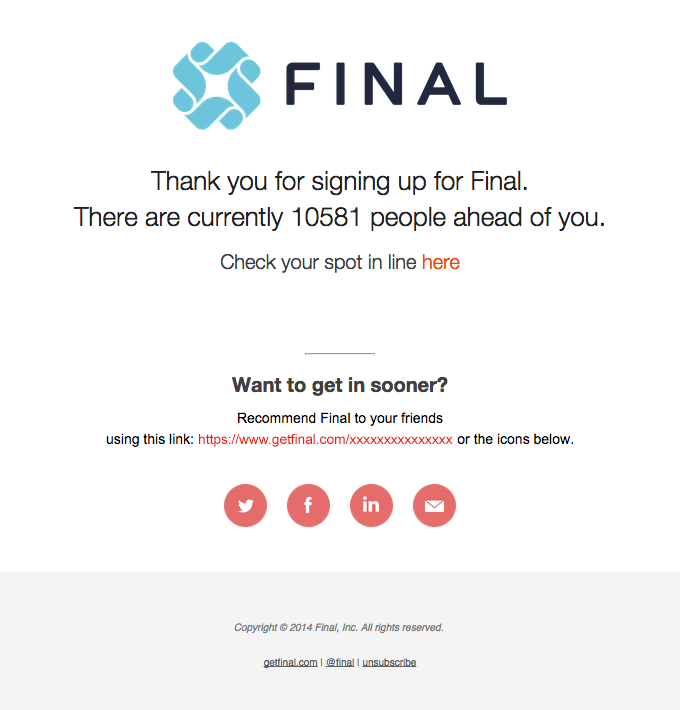 Offer "Cash" In The Account
This idea is the MOST powerful email campaign I have ever tested – and I've tested thousands.
Of course to use it in email it means you need an email list.
But good news: it can also work as an excellent retargeting offer.
Rather than offering discounts on your products, consider giving "cash" back or "credits".
There are many ways to deploy this offer depending on your technical sophistication.
I've deployed it by:
Attributing credit to each person's account (this works when they are members)

Sending traffic to a special checkout page with a discount. If you use WordPress there are plugins that can make the offers expire on a user by user basis.
Here is an example of a high performing cash in the account offer (whenever we needed cashflow surges we'd deploy various versions of this. And time and time again this offer was good for hundreds of thousands in sales at a time!)
Subject: Thank you!
Dear (Insert Name),
Thank you for your Essential Flora 7 order, and welcome to the Marine Essentials family!
We really appreciate your business.
The following is important information about your order.
Tracking Your Order
We will ship your package shortly. You will soon receive an email with your tracking information. Please allow 12 hours for this link to update.
$30 In Your Account
Many of our customers have asked for more ways to support their health. Our goal is to give you what YOU want.
That is why in the next few days, we will deposit $30 credit into your account. We will notify you by email when this happens.
This credit is our little way of saying "Thank You".
We also hope it will encourage you to try our other top selling products. These products can help you support better heart health, energy levels, weight loss. They can give you relief from joint-pain, sleep worries, and bloating.
Other Marketing Emails About Essential Flora 7
You will receive a variety of informative and offer-based emails from us. You have the ability to change what emails you would like to receive in your Profile Center.
If you purchased Essential Flora 7 after receiving an email advertising our products, these emails should stop. If they have not stopped within 48 hours please forward the email address to [email protected] We do not send these sales emails directly. Our partners send them. Sometimes, it take a few days before they stop.
Member Privileges
You will receive your Username and Password to our Customer Only Membership Center. You can update your details and change your billing information in this area.
This area also gives you access to customer only pricing and special deals. These deals will only be available to you when you log in into the center. These prices are not available to the public.
Your Receipt
You should have received an email receipt for your purchase with us.
If this has not arrived, please check your SPAM folders. You should also whitelist us to prevent this happening again. The whitelisting instructions are on the right hand side of your Profile Center area.
Thank you again for ordering Essential Flora 7.
If you have any questions, or comments, please feel free to contact us.
To your health,
Marine Essentials
How to amplify content in 9 simple words
The 9-word email is one of the most effective ways to amplify your content via email.
It was invented by marketer Dean Jackson and he first designed it to revive dead leads. But I've used it dozens and dozens of times to amplify content and turn leads to more sales.
The central concept behind the 9-word email is that it looks like a personal communication.  
10 – 15 years ago it was fun and entertaining to receive email. Nowadays it's the exact opposite because we all receive so much e-mail. So it's more important than ever to stand out from the crowd.
And the 9 word email is perfect for that.
Customarily one of the ways I use a 9-word email is to get attention from email subscribers – and then when they respond – to send a piece of useful content.
The most successful situations I have engineered are when that content sets the frame for follow up by a salesperson. At scale this one move is worth millions in sales.
Here are a few examples…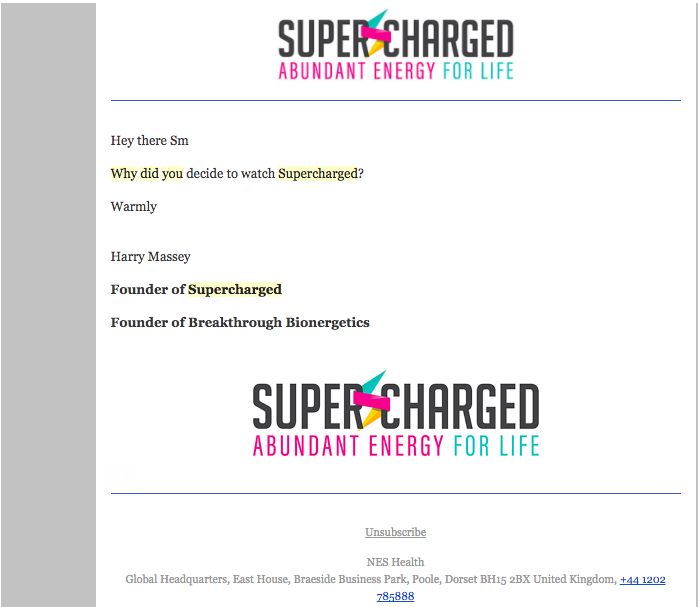 Add a Super Signature To Your Emails
I use the Super Signature at every possible chance! It's very powerful and such a brilliant idea. Credit for its development goes once again to marketer, Dean Jackson.
You use it in your PS after you sign off your emails.
Why it works so well?
Two reasons:
You're able to get multiple pitches for your products, free reports, podcast – whatever – in every email

You're only making a pitch for your stuff AFTER you've shared amazing content.
Result: engagement remains high… even for people that have been subscribers for a long time though never bought.
Here is an example:
Warmly,
Harry Massey
P.S. PLUS, whenever you're ready, here are 4 more ways you can SuperCharge your life:
Join The Energy Movement
Join the energy movement with the SuperCharge Your Energy Program today – regular price is $519 – your price is ONLY $49. That's a 90% discount. Limited time only offer. For details click here.
Subscribe to the SuperCharged podcast or Be a guest.
Every episode features the latest research and breakthroughs on boosting your energy and health! Click here.
As a listener you're sure to become a shining star as you implement the SuperCharged ideas into your life. Email us with your story for a chance to be a guest on a SuperCharged podcast show. Click here.
Register for the "Maximum Energy" webinar (FREE)
Harry is joined by bestselling author and health practitioner, Wendy Myers. On this interactive training they reveal the 7 energy boosting tips practitioners use when they want to feel great! Click here.
Check out your body-field.
… with a Body-Field scan! You'll get a deeper insight into your holographic self with a trained Bioenergetic Practitioner. Click here.
And, if you loved the Supercharged movie, then you should check out Harry's other movies too…
www.thelivingmatrixmovie.com
www.choicepointmovement.com
Repurpose your content with lead magnets
Building an email list is very important to the growth of your business. That's because most people will NOT buy on their first interaction with you. But if you keep in contact, then as many as 50% have the potential to buy over the next 2 years.
There are many ways to capture emails on your website. My personal favourites are a FREE report or FREE book – also called lead magnets.
Since you've already completed all the hard work, it's only a little extra effort to amplify like crazy.
We've used free content so many times to get amazing results for clients. One such client used a lead magnet to win a $1.4 million deal.
Our board advisor is one of the top advertising copywriters in the world. He's been paid over $1 million for one sales piece. His big advantage – and nobody really understands this – is during his campaigns he educates his audiences with great content.
Most people miss the boat with content. They think it needs to do all the selling on its own.
Nah, it's power is in repurposing and amplifying it as you'll see below.
This is the real secret to making content marketing its own profit centre.
There are many types of lead magnets you can offer, here are the main ones:
Checklists

Whitepapers

Reports

Books

Mindmaps

Transcripts

Videos

Infographics

Webinars
If you're producing regular blog content, it's not much extra work to curate 10 of your blog posts into a special report:
Find an example of a report design you like

Go to fiverr.com or upwork.com and post a test project for a report cover. That's because you want to test designers before giving them more work. What you'll find is most designers are unreliable and shoddy. But… for every 10 that you test, 1-3 will be fantastic.

Hand pick the designer who created the best cover and then ask them to layout the entire report.

Here's an example of a report cover I had created for one of my seminars:
Use Opt In Landing Pages
Opt in landing pages are the single best way to entice visitors to share their email addresses. There are many ways to design high converting landing pages. But the best ones have common elements. Take a look at a few examples: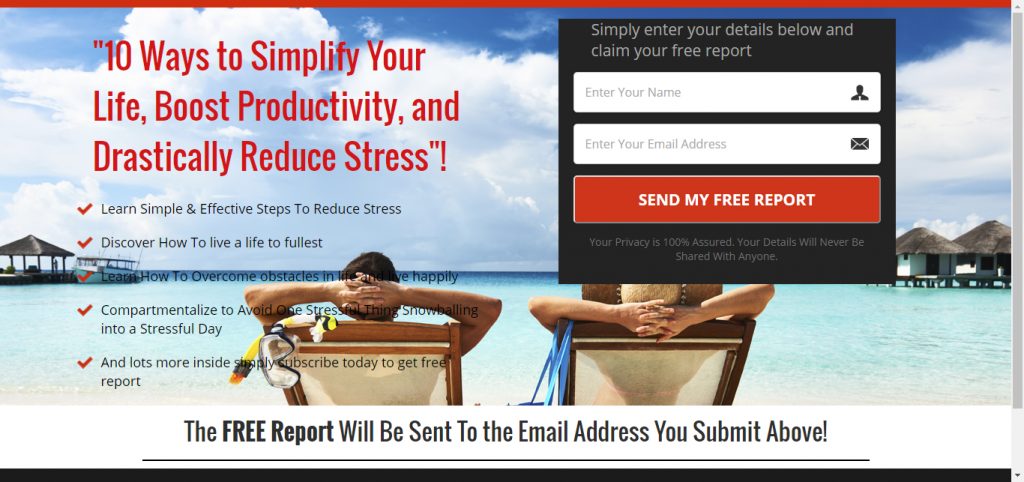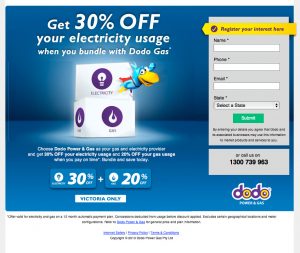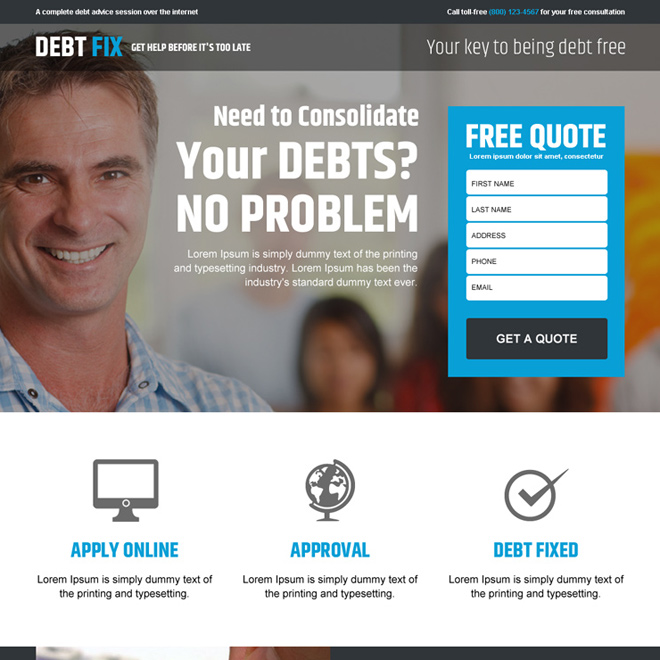 Resend To Email Unopens
It's many times easier to have an existing customer return than to entice a first time customer to buy. One of the best ways to keep in touch is by emailing high value content.
Unfortunately, even if the information you send is world class, no more than 30% will usually open your emails. This means 70% won't see them!
You can increase the open rate by r-sending to unopens.
It's really easy:
Step #1: Wait at least 48 hours from your last email send
Step #2: Change the subject line of the last email
Step #3: Create a new email campaign inside your email service provider "Unopens – [insert subject line of last email]"
Step #4: Click send
Offer Multiple Entry Opportunities To Your Visitors
Not all visitors are ready to buy. Not all visitors are even willing to share their email address. Which is why you need a variety of entry points to entice your visitors to start a relationship with you.
On our website we offer visitors a:
Free copy of our book

Free strategy session

Information on our Done For You Service

The opportunity simply to share our content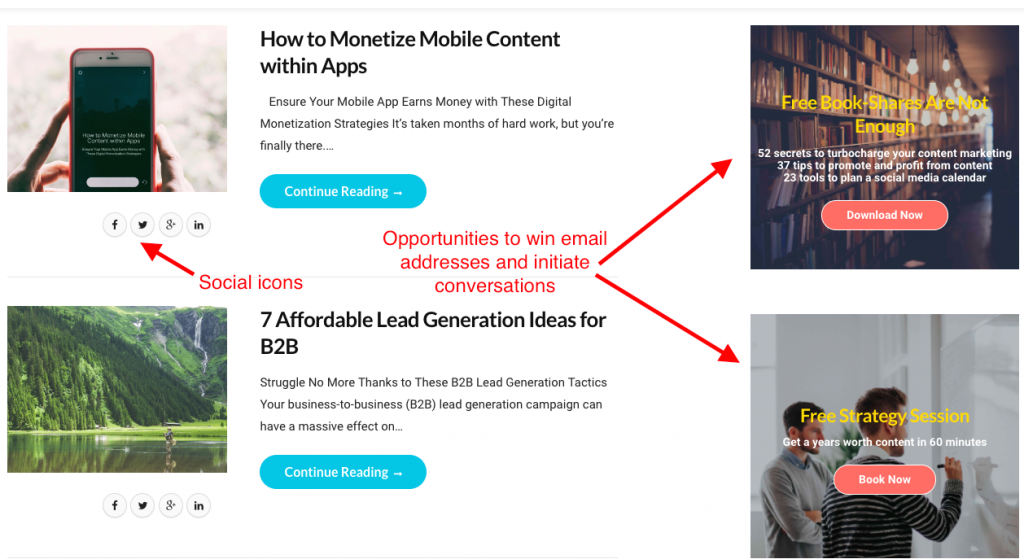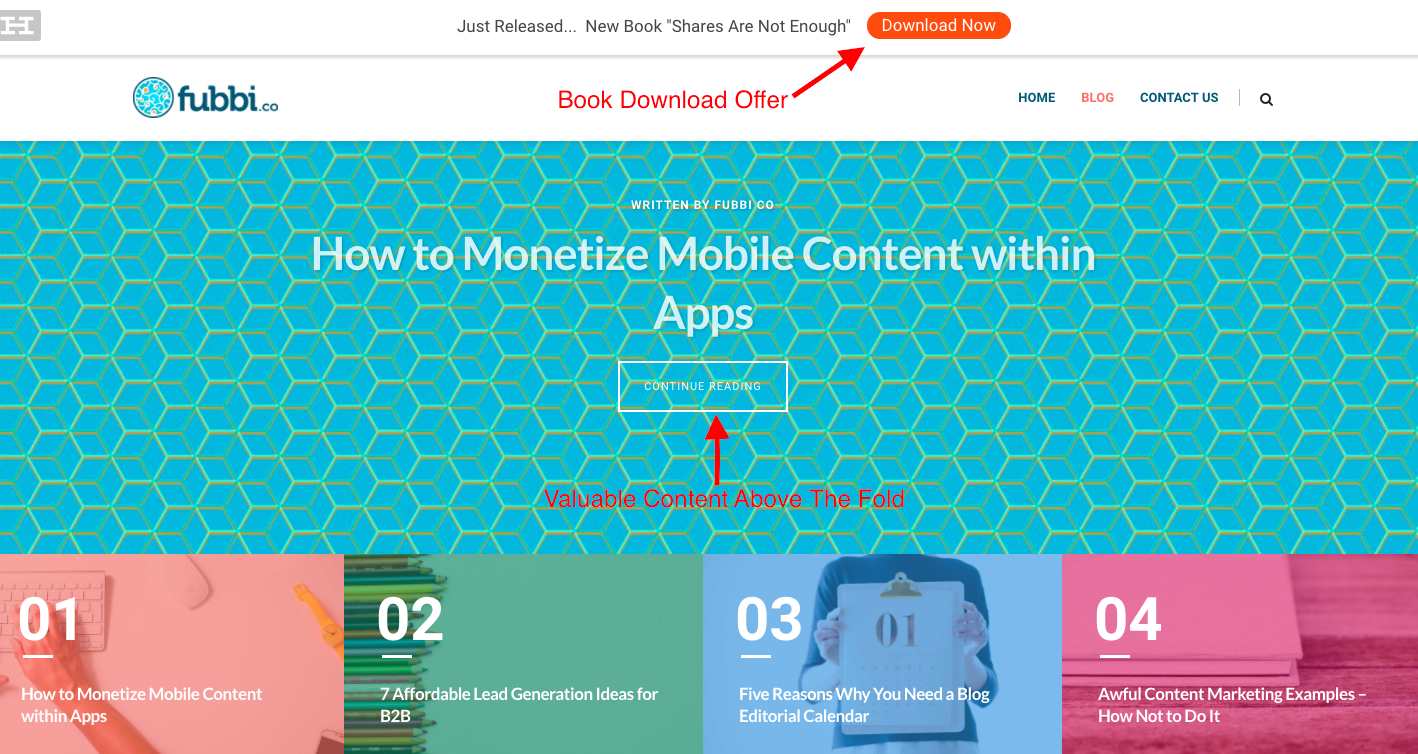 Integrate Your Email Marketing
You want your email subscribers engaging with your content in as many platforms as possible. This is how even a small business can build brand awareness – one subscriber at a time.
A quick, easy and free way to do so is by adding your social icons in the footer of your email broadcasts. See how the people at Digital Marketer do it in the example below: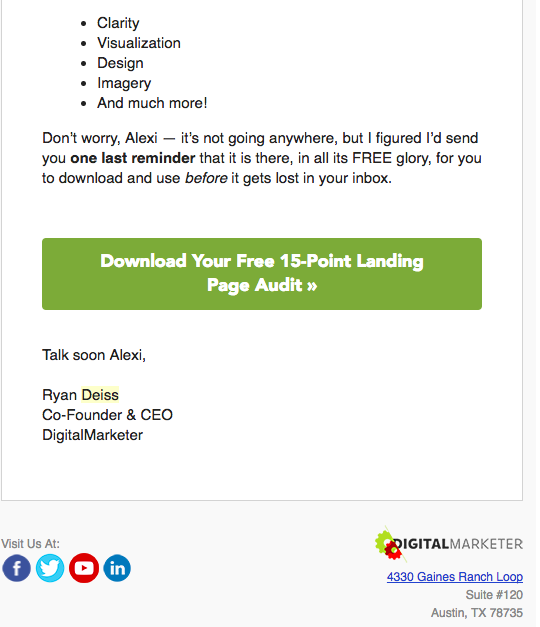 Give Great Content Without Making Visitors Hit a Paywall
While I'm a big proponent of enticing visitors to share their email addresses, you shouldn't demand it from ALL your visitors.
Some of them just won't be ready to make that big a commitment.
And so that's why you should also have lots of FREE content on your website – without the visitor needing to opt in.
Here is how we do it at Fubbi:
Use Paid Ads To Drive More Traffic To Your Content Pages and Opt In Pages
There are literally dozens of ways to drive paid ads to your content and opt in pages including…
Facebook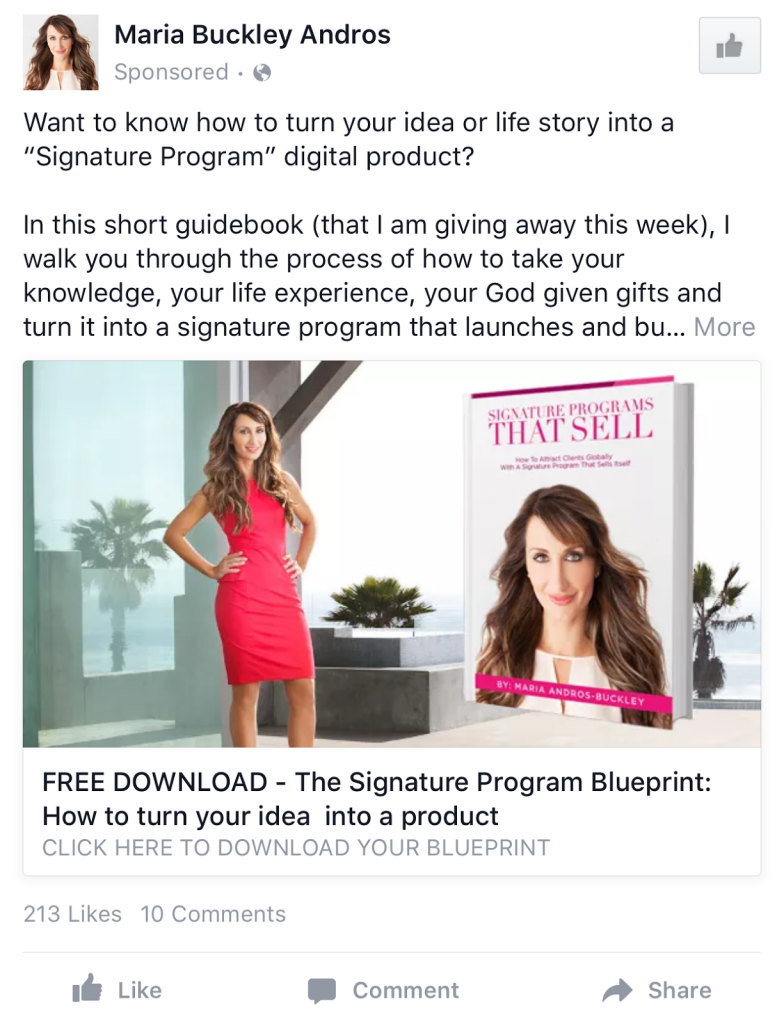 Google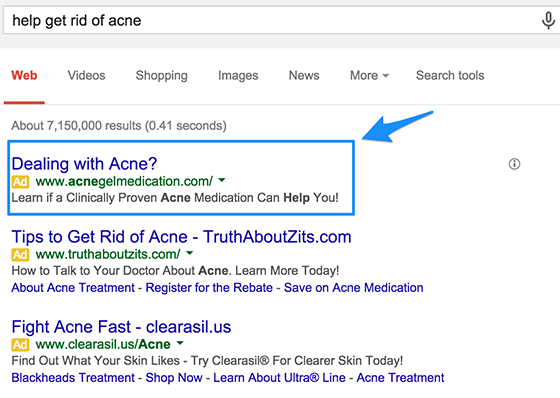 Native (Taboola, Outbrain)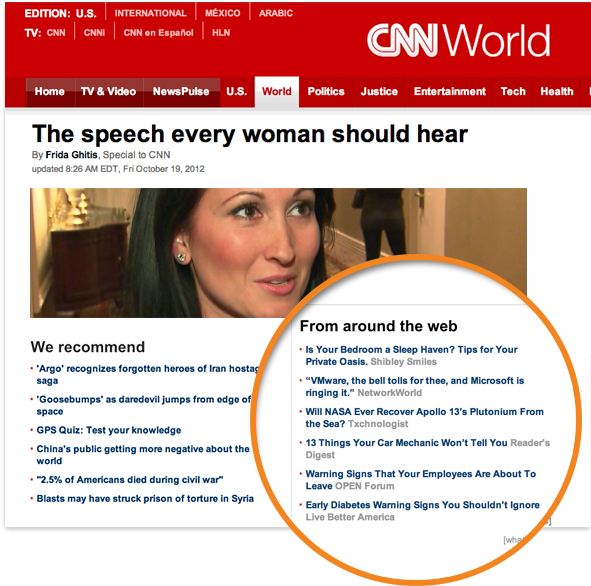 Email Buys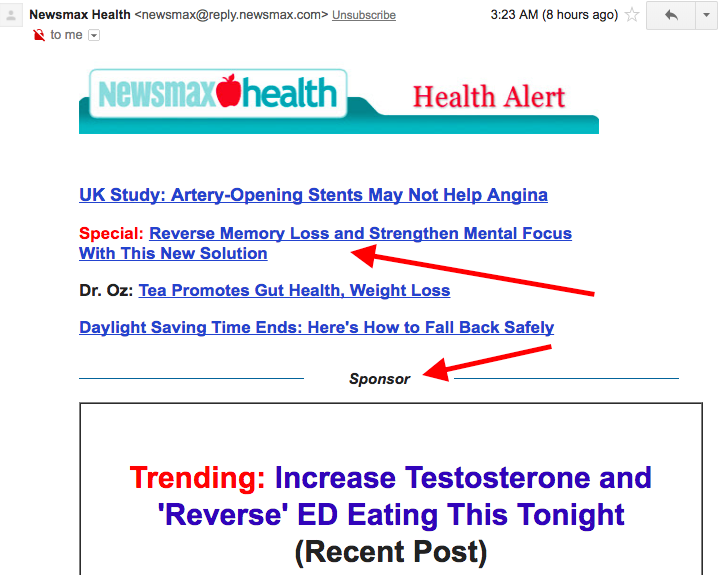 LinkedIn Outreach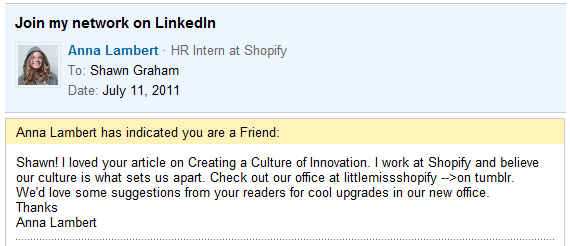 YouTube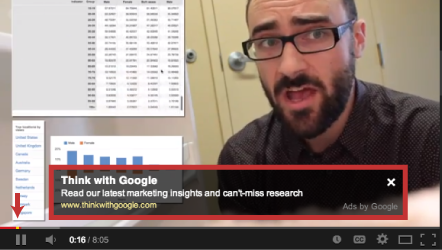 And don't forget traditional offline channels such as TV, radio, print, magazines and direct mail – they are still alive and strong.
You don't have to do ALL of this.
Pick just one with the most potential value to your business, and then get started.
But whichever you choose, you MUST….
Retarget Your Visitors
Retargeting lets you anonymously 'follow' your audience all over the Web. So this means if a visitor comes to your website and does NOT buy (or opt into your ezine) then as they browse the web, ads for your products (or website) are served up.
It's a GREAT opportunity to make your advertising much more profitable.
Retargeting most commonly takes place on Google, Facebook and YouTube. That's because they control much of the traffic online so it makes to setup retargeting on those platforms.
It's wisest to retarget based depending on which pages your visitors on your website. That's because a person who, say, visits your pricing page is of different quality – and probably at a different stage in their buying cycle – than someone who just visits your home page.
Here's how it works on Facebook: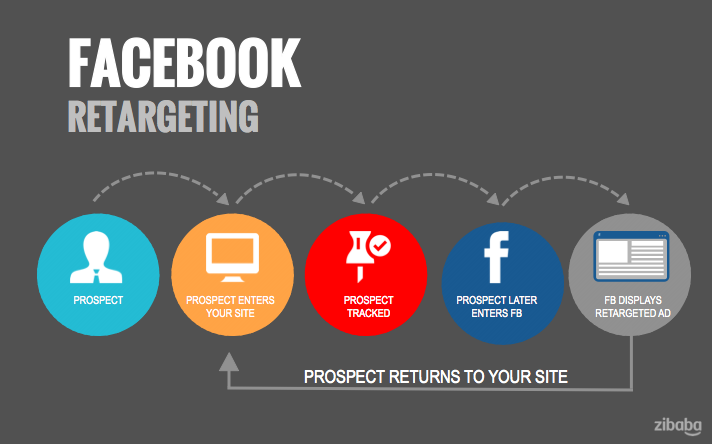 Here are examples of retargeting ads: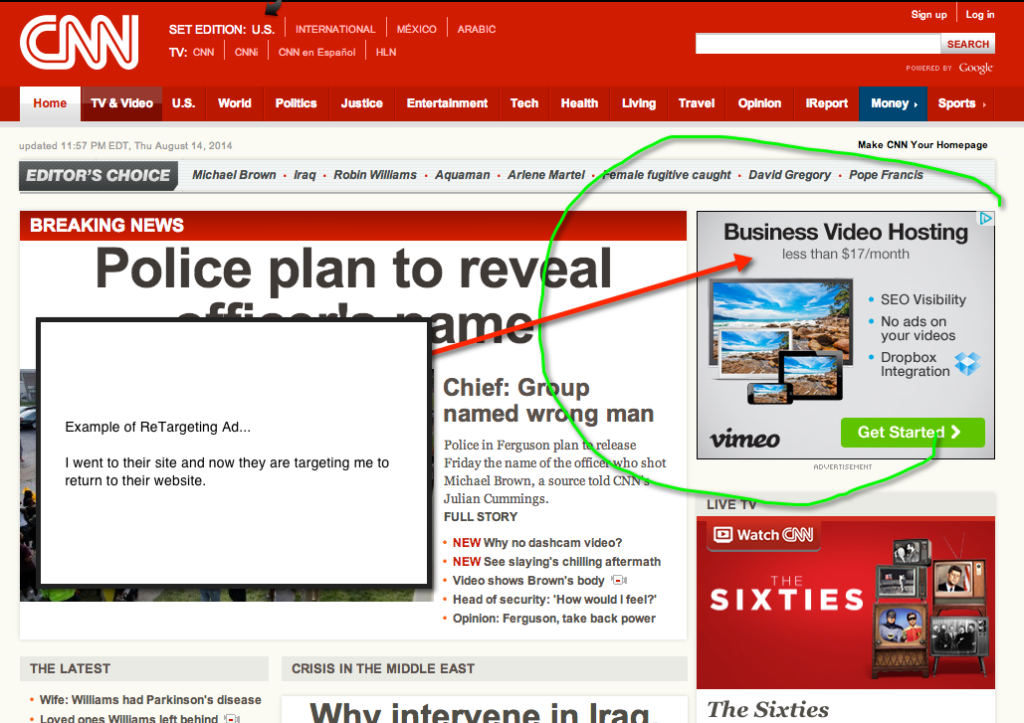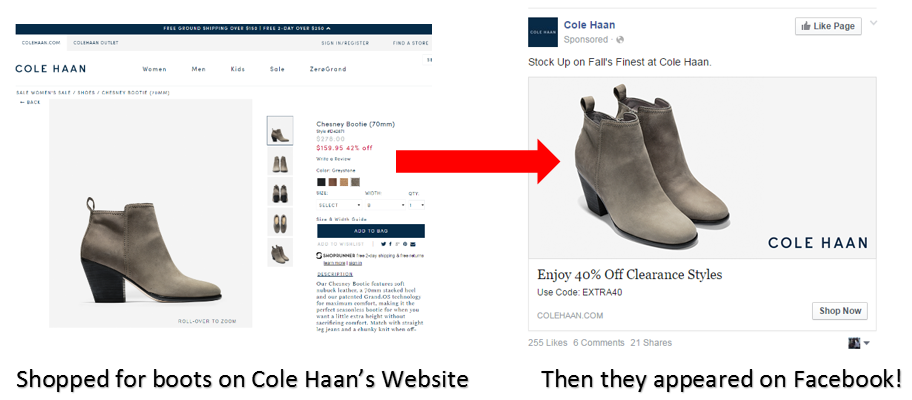 Build a List of Shares before Publishing New Content
Shares, in general, aren't the best measure of success — we've got that clear. But high-quality shares can turn your content marketing viral.
Here's an effective strategy for ensuring you get plenty of shares for the content that you'll soon be publishing. Promoting content in advance never hurts.
    Use

BuzzSumo

to find people who've shared content similar to the one you're about to publish before.

    Find people on Twitter interested in the topic your content covers. Use the topic as a keyword to find conversations, then manually list the users behind those conversations.

    Use

Voila Norbert

to find out the email addresses of the people on your list. This service can even find you the email addresses of big influencers and celebrities. The first 50 leads are free.

    Ask the people on your list to share your content. For best results, personalize every email and offer an incentive for people to share your content.
This strategy takes more time than others but can be extremely effective for marketers who have the patience to see it through.

This strategy takes more time than others but can be extremely effective for marketers who have the patience to see it through.
Share with Relevant Communities
An organic way to promote your content is to bring it before relevant audiences. Social platforms like Quora and Reddit as well as industry forums can bring you more views. These are high-quality views.
Here's how to do it.
    Engage with the community before posting. Don't just rush to post your content. Instead, take at least a few days to become a member of that community by answering questions and curating or promoting other people's work there.

    Post your content straight on these networks in the form of answers (Quora), news (Reddit), or new topics (industry forums).

    Link to it from your website, blog, and social media pages.

    Ask members of the community for feedback and suggestions, but not for up-votes.
Essentially, you want to turn your content into an engaging discussion that brings you a steady stream of visitors and high-quality shares.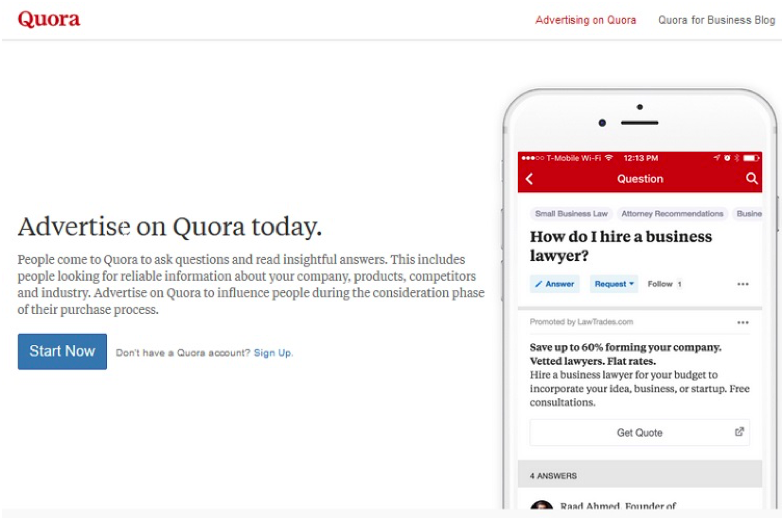 Ask Micro Influencers to Spread the Word
Unlike influencers, micro influencers are cheaper and easier to reach. They typically have only a few thousand followers, but engagement rates are higher compared to big influencers.
Most marketers use micro-influencers for brand marketing or product promotion. But you can also use them for promoting content.
In fact, if it's good content that you're promoting, finding micro influencers isn't that hard. They don't have to create content for you, just promote your content.
But you don't just want them to share links to your content. That helps but doesn't guarantee you views or clicks. Ask them instead to tie in your content with the content they are producing.
Let's say they're posting about a specific topic relevant to your content. Ask them to refer to your content in their post.
This means organic content promotion. Google will love it, and so will your social audience.

Promote Your Content on Reddit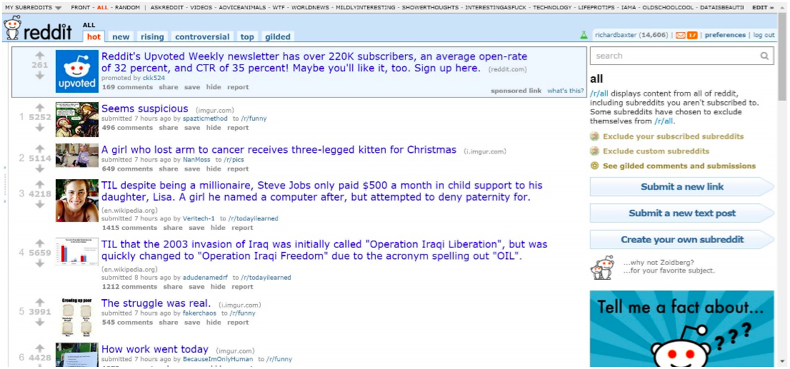 For less than $1 you can get as many as 1,000 visitors on Reddit. Sounds too good to be true? Well, it is, but only if you do Reddit content promotion the right way.
 Find keywords related to your content. You want at least five.

Once you find them, look for the subreddits to which they belong. It's on those pages that you'll find the audience you want to target.

 For each subreddit,

create a nice ad

. Don't spend more than $10 on each ad.

 Don't be discouraged if some ads perform better than others. Kill them and focus on the ones that work.
Follow these steps and you'll be able to use Reddit to drive a lot of traffic to your content.
Create Authoritative Answer Posts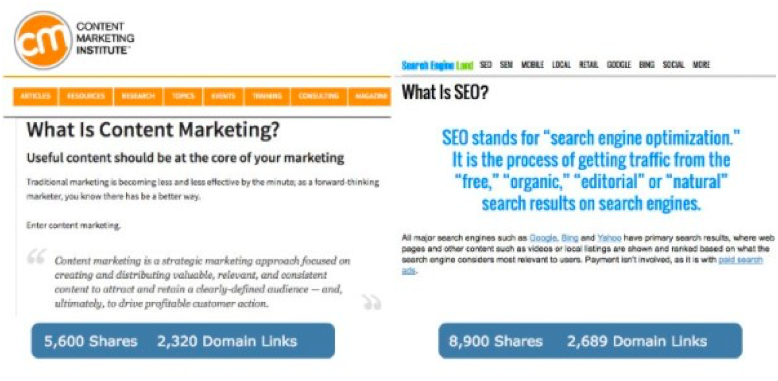 You know what your audience loves? Content that answers the big questions they're asking in great detail. These questions are different for different audiences.
Take a step back and see things from your audience's perspective. What are the three main questions they ask themselves when they visit your website or blog?
These can be broad questions. For example, if you're selling search engine optimisation services, they could be asking What Is SEO?
They already know the simple answer. They want an in-depth answer. One that's at least a few thousand words long.
Long-form content gives you the chance to incorporate into it a host of other content you've published before, including blog posts, website news, or social media posts.
Bundle all of that into a comprehensive answer to a key question your audience is asking, and you'll create a piece of evergreen content that will bring you traffic and views for years to come. You'll amplify your content marketing big time.
Get More Links for Your Content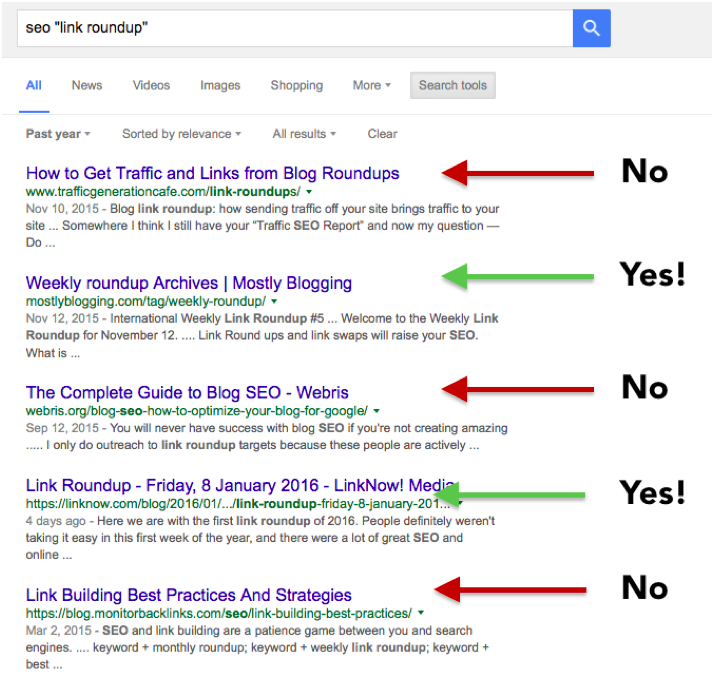 Having plenty of links to your content means not only high Google rankings but also more traffic and views.
Link roundups are one way of getting links for your content. These are put together by sites that compile great content. When they link to you, you get seen by a keen and relevant audience.
Here's how to find link round-ups:
    Search on Google for "link roundup" + keyword. You can also search for intitle:roundup + keyword.

    Once you've found your sites, send them an email or a direct message on social media with a link to your content.

    Follow any guidelines they may have.
Use Quuu Promote to Make Your Content Viral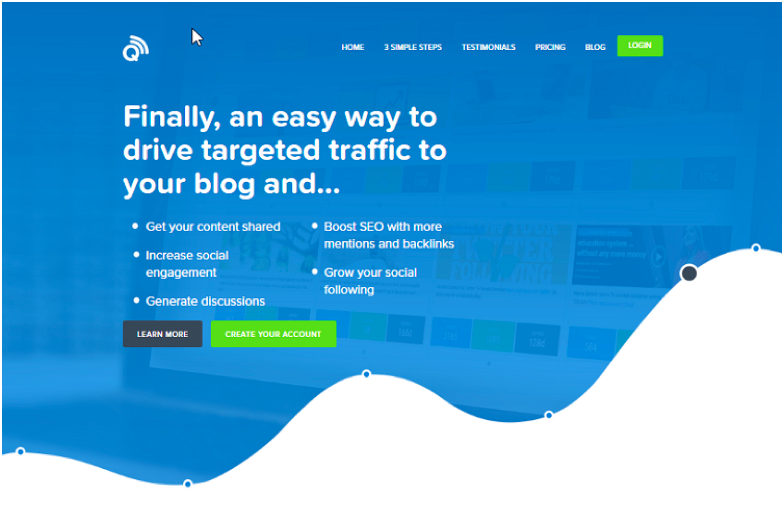 Quuu Promote lets you promote a post on your blog, website, or social media page across a network of influencers and bloggers.
You won't be getting that much traffic from Quuu, but you'll get plenty of shares. As many as 200 for $10.
It's a simple but effective strategy to draw attention to a post that has the potential to go viral. And since it doesn't call for a big investment, you can discontinue it at any time.
Expert Round-ups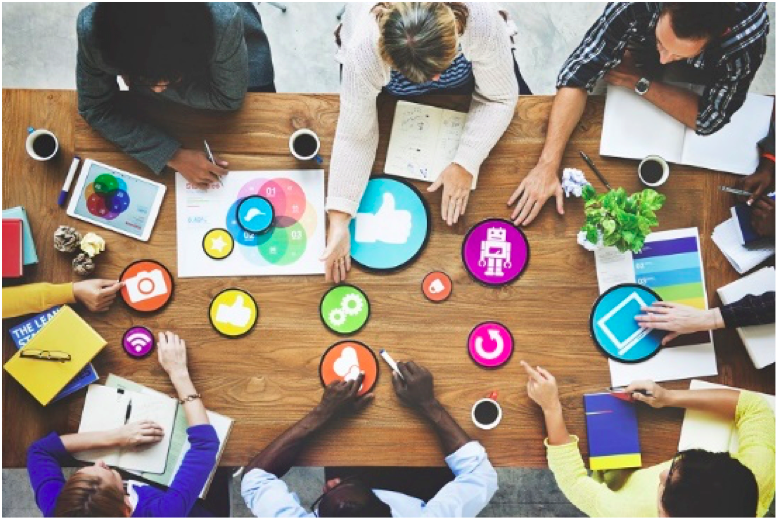 Guess what happens when you gather a bunch of experts from your industry into a post. A lot of shares, a lot of traffic, a lot of social media attention.
And you know why? Because each of those experts will share your post with their networks. The exposure is just massive.
But what's in it for them? Expert round-ups are flattering for participants, and bring them more exposure. That's why they're so popular.
But if you want to run a round-up, you have to plan it. You can't just expect everyone to be available at once.
It may take weeks, even months before you put all the content together. Have the patience to get your content through. It's well worth it.
Turn Your Best Content into Infographics
Infographics get more attention, more traffic, and more shares than average content – as much as 300% more. Yet relatively few brands actively incorporate them into their content promotion and amplification strategies.
Infographics don't have to be expensive to produce. You don't need professional design skills either.
Find content on your blog or website that could be turned into an infographic. This includes longer posts, research content, or a selection of posts focused on a particular topic.
Create a great-looking infographic in four easy steps with Canva.
Share your infographic on your blog and on social media, with links to your previous content. A good infographic will draw attention not just to itself, but to the content behind it.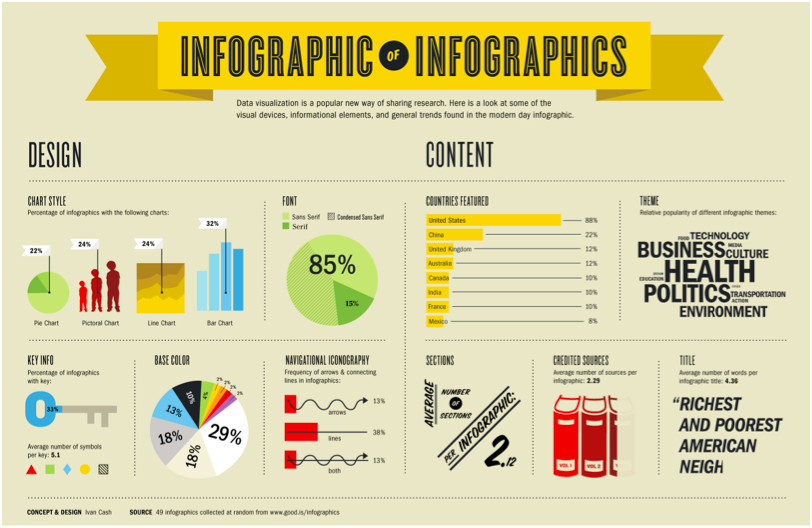 Internal Linking with Yoast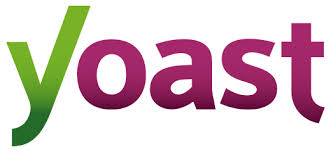 Internal linking is a quick and easy way to:
Retain visitors: Rather than clicking away after reading an article, a visitor may see another blog post she finds interesting.
Convert more leads into customers: by pointing them towards content that can push them through the buying cycle
There are SEO benefits, too. But I'm not going to dig into that here. All you need to know is internal linking is something you must be doing.
Just don't do it manually.
Save the time and hassle by investing in yoast.com
You'll thank me!