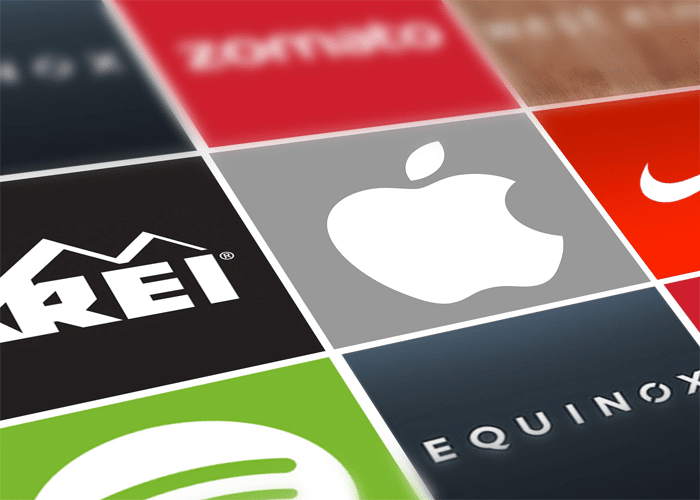 7 Brilliant Content Marketing Examples 2017
Use These

Content Marketing Examples

to Create a Great Strategy
Coming up with a great content marketing strategy isn't the easiest thing in the world. You need to deliver your messages to customers in a unique way, while dealing with the competition that comes from other businesses.
Sometimes, it helps to have a little inspiration to hand. With that in mind, we've listed seven of the best content marketing examples we've seen in 2017. Hopefully, one of them will inspire you as to where you should take your content strategy next.
Example #1 – Equinox's Furthermore
In 2011, lifestyle company Equinox did what so many have done before and since. They created a blog. So far, so standard. Named "Q", the blog was soon pulling in over a million users per month, over two-thirds of whom weren't even Equinox members.
That's a large audience of potential converts, so what could Equinox do to engage them. Their answer was Furthermore, which is the company's digital magazine. Funded through advertising, and using its own social media accounts, Furthermore stands as a great example of how to take a successful blog and turn it into something much more.
Equinox created a brand with Furthermore. Today, they're planning on creating podcasts and print publications, all of which will fall under the Furthermore banner.
Example #2 – Zomato's Poster Campaign
Zomato stands as proof that your content marketing strategy doesn't have to revolve around reams of text. Something simple and creative can do just as good a job of engaging your audience.
The company has made a name for itself because of its posters. If you use social media, it's possible that you've already seen a Zomato poster. They generally take existing intellectual properties and create pun-based messages based on them.
By co-opting existing phrases and terminology, Zomato gives readers something to connect to. It entertains them while leaving them intrigued enough to find out more.
Example #3 – Spotify's Billboard Campaign
Even the world's foremost music streaming service can use content marketing to its advantage. Spotify has used several campaigns throughout the years, but its 2017 idea is one of its best yet.
It's all so simple. The company looks at the playlists that its many users create, and uses the most weird and wonderful as part of its marketing. You may have seen its billboards, which contain messages like "someone created a playlist named _______, when they could have been _______".
Through this use of user-generated content (UGC), Spotify shows that it offers more than music streaming.
Example #4 – REI's Informative Approach
REI offers products to the outdoorsy among you, but it's their content strategy that really helps them to connect with that community.
It all started with its Expert Advice library. Featuring in-depth articles about all sorts of outdoor issues, the library contains information from experts in all sorts of field. It's a huge traffic driver, plus, the library keeps readers engaged for an average of 5 and a half minutes.
Of course, this was just the start. Since 2016, REI has been making a bunch of six-minute videos that deliver their content in a more visual fashion. It's all about offering information that fits the brand's mission, while providing something useful to its customers.
Example #5 – Nike's Selling Technique
Nike didn't become one of the world's largest sports brand because of the products they sell. It's all about the message.
Nike aims to inspire with its content marketing strategy. Many of its adverts feature leading athletes, with very little text to distract from the main message: stick with Nike, and you could achieve the same.
It's "Find Your Greatness" videos reinforce this message. The point is that Nike tells inspirational stories, no matter how short they may be, with their content. As a result, they don't have to sell directly to get customers interested.
Example #6 – Apple's #ShotOnIphone Campaign
We're back to UGC with this example. Apple has operated its #ShotOnIphone campaign for several years, and it's as effective today as it was when it was first launched.
This content marketing strategy centers on engagement. Apple encourages its users to get involved, which builds a community. You only need to see how fervent the support for Apple is among its community to see how successful such campaigns can be.
Furthermore, this strategy connects Apple's products with the real-life needs of its customers. It's not about polished marketing messages. Instead, #ShotOnIphone actively demonstrates what Apple's products can do.
Example #7 – West Elm's Front + Main Blog
Let's finish up with a campaign that uses a tried and tested content marketing strategy: guest blogging. Now, a lot of people will tell you that guest blogging doesn't work as well as it used to. However, that just means they aren't doing it right.
West Elm shows you how with its Front + Main blog. The blog mostly contains posts from guests. However, West Elm clearly has stringent quality controls in place. Check out the blog, and you'll find great writing and quality design from people who have passion for the subjects they blog about.
This approach works because it uses the bloggers' own networks to build exposure. Anybody who writes for the Front + Main blog will feel proud of their work. This means they'll share it as much as possible, which builds West Elm's audience.
Conclusion
Each of these examples shows a different method of content marketing.
Could you use any of them to your advantage? Think about how you could do more with the content you create.